Scientific and technical developments in the field of exposure risks are in constant flux. Like our customers, we attach great importance to the scientific basis when it comes to working in a safe and healthy way. It is extremely important to take adequate control measures that are based on science. After all, human lives are at stake.
With our Research and Development platform, we focus on scientific research, fed by the needs and lessons from practice. By connecting (scientific) knowledge, IT solutions, legislation and business, we develop new and sustainable solutions. Not just for today's problems, but for tomorrow's world. Of course, we do not do this alone and we work closely with top universities and knowledge institutes.
ISAB: the independent International Scientific Advisory Board
An independent international scientific advisory board is connected to Stoffenmanager®. This advisory board consists of representatives of various top universities and knowledge institutes from Europe and beyond. The advisory board has the task to advise on the further development of the Stoffenmanager® tool. This way we ensure that Stoffenmanager® 8 complies with the latest laws and regulations and is in line with the most recent scientific insights.
The members of the ISAB are:
Austrian AUVA (Social Accident Insurance), Austria
Central Institute for Labour Protection - National Research Institute (CIOP-PIB), Poland
Finnish Institute of Occupational Health (FIOH), Finland
Institute of Occupational Medicine and Industrial Hygiene of the National Taiwan University, Taiwan
Institute of Occupational Safety and Health of the German Social Accident Insurance (IFA), Germany
KU Leuven, Laboratory for Occupational and Environmental Hygiene, Belgium
National Research Centre for the Working Environment (NFA), Denmark
National School of Public Health (ENSP-NOVA), Portugal
Research Institute TNO, The Netherlands
Risk Assessment for Human Health (RAHH)- the Environmental and Occupational Hygiene research group by the University of Insubria, Italy
Spanish Association of Industrial Hygiene (AEHI), Spain
Stoffenmanager® BioRisk, the new tool
Due to the impact of the COVID-19 pandemic, the health risks of exposure to biological agents in the workplace are on top of the political agenda. Despite the tools available, there is still no standard for the assessment. That is why Stoffenmanager® has developed a new tool and we have now reached the phase to test exposure scenarios in different sectors. Do you work in the livestock farming, animal shelter or veterinary sector, agriculture, horticulture or forestry, disposal industry, wastewater disposal, healthcare, pharmaceutical industry or food production? Then the Stoffenmanager® BioRisk may be of interest to you. Be part of this new development!
More on BioRisk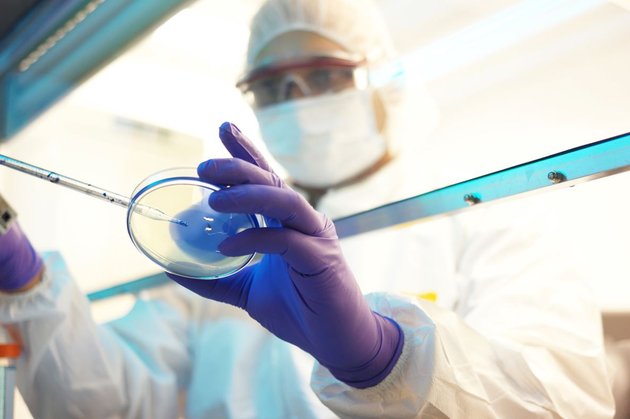 Stoffenmanager® Fieldlab. contribute with your knowledge!
Stoffenmanager® is continuously working on more detailed data to reduce the risks of working with dangerous substances for our customers. We need your knowledge and expertise to do so! Do you recognize these situations?  You estimate the exposure of substance X when pipetting in a fume cupboard. To your surprise, the outcome is not safe. Or you want to estimate the exposure to respirable dust and quartz when dumping powders but Stoffenmanager® only gives the concentration of the inhalable dust. If so, we are looking for your knowledge!
We have started two projects in which we want to further develop the underlying Stoffenmanager® calculation rules together with our community Stoffenmanager® Fieldlab.
More about Stoffenmanager® Fieldlab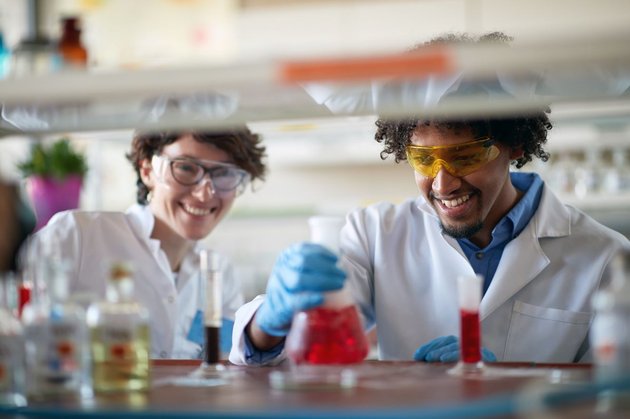 Scientific publications
The experts of Stoffenmanager® are regularly actively involved in research in the field of safe and healthy working with hazardous substances. Based on our expertise, we work with our partners and community on new solutions to reduce exposure to hazardous substances. We do this by connecting the business community, governments, science and technical developments and translating these into sustainable solutions for organizations. Scientific knowledge is at the basis of our work. Here you will find some recent studies from the field.
Directly to publications